Specialized Engineering Solutions
Tecon is a forward-thinking, innovative company that strives to deliver excellence and expertise across all business segments. Frequent market research is conducted to ensure Tecon's specialized product range and solutions include the latest technology, in line with the highest quality and safety standards.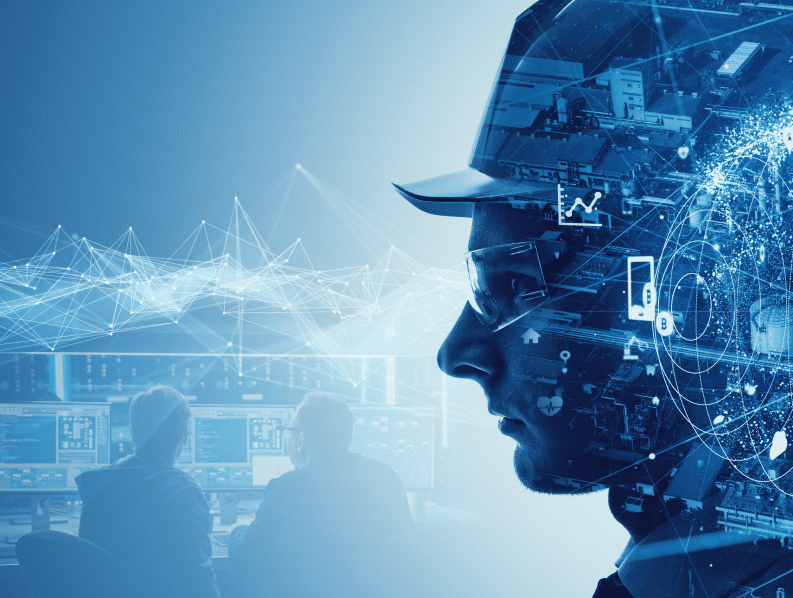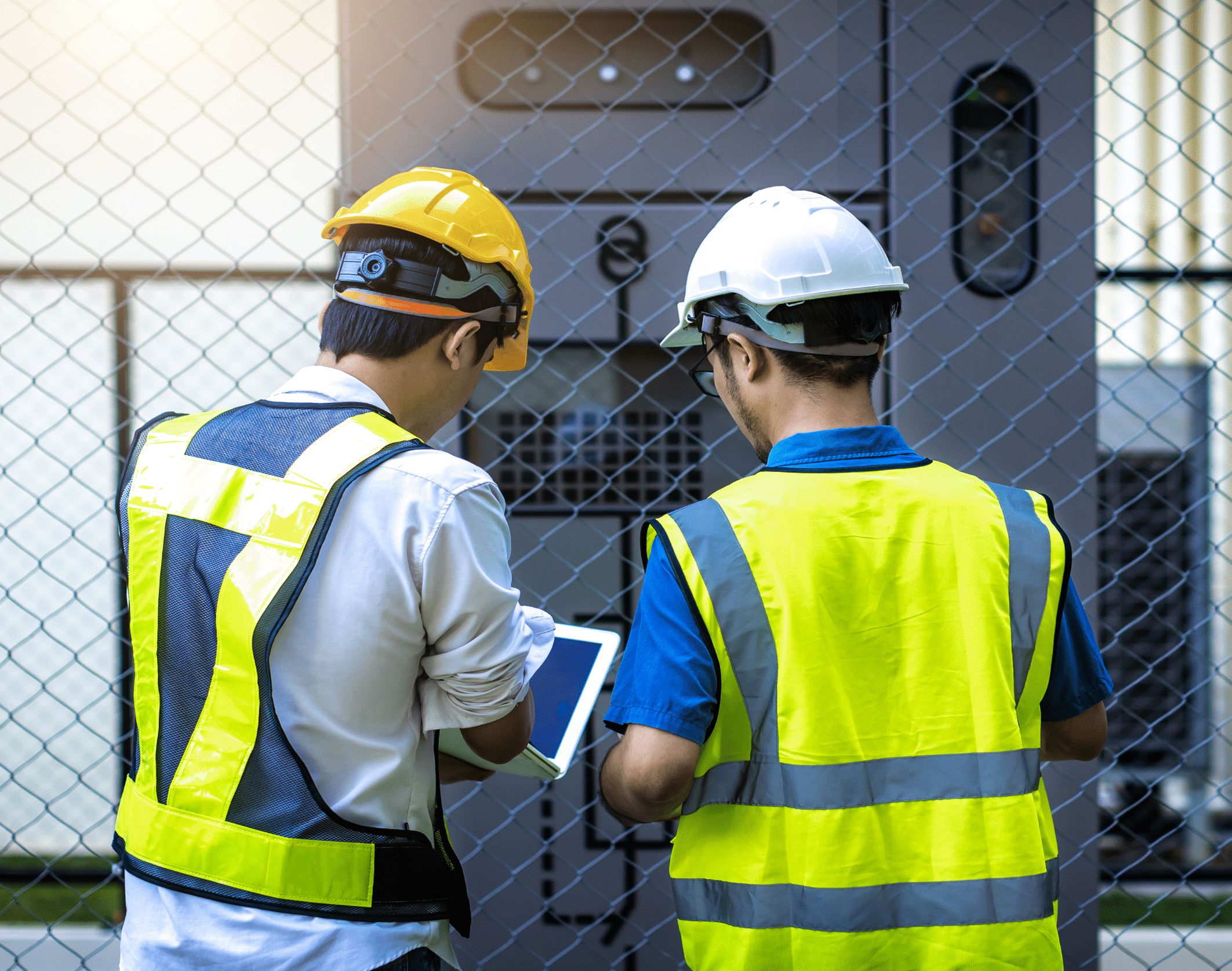 Since 1975
Having originated as a local electrical company in the UAE in 1975, Tecon has evolved into a powerhouse solution provider for electrical and engineering equipment. Renowned for its service excellence, commitment to safety, and unwavering dedication to quality, Tecon's journey has been one of continuous growth and innovation. With extensive expertise in the construction sector, Tecon has garnered invaluable knowledge and experience that now enables the provision of robust, reliable, and inventive solutions to its diverse clientele.
Embracing a forward-thinking approach, Tecon has diversified its offerings into areas like Geosystems & Technologies, Oil & Gas Chemicals, MEP Segment, Digitalization, Smart Infrastructure Solutions, and beyond. Rooted in ethical behavior, customer-centricity, and a legacy of excellence, the company upholds a mission to be the foremost regional engineering solution provider and the preferred employer within the industry.
Our Vision is to be the market leader and trusted partner for sustainable engineering solutions in the region and to be the employer of choice.
Our Mission
To improve the quality of life for our people, customers and society.
Our Vision
To be the technology leader and trusted partner for specialized engineering solutions in the region and the employer of choice.
Our Values
Ethics
We behave in a way that makes our people, customers and society trust our business, by being open and honest and adding value to the society by making responsible decisions. We demonstrate transparency by sharing knowledge and responsibility to create a culture where our people feel able to contribute freely.
Trust • Honesty • Transparency • Fair profit • Socially responsible
Empowered
By delegating authority we create an environment in which our people take decisions with responsibility and accountability to achieve our Mission and Vision.
Authority • Responsibility • Accountability • Decision Making
Open for Change
We stretch our limits by going beyond conventional boundaries and provide the framework for our people to create new opportunities through learning and innovation. We improve the performance of our business every day by challenging existing and introducing new processes and practices.
Beyond norms • Challenge your best • Innovative • Learning culture
Quality of Life
We create and experience a quality work / life balance supported by fair working practices giving everyone the opportunity to contribute positively to the benefit of themselves, their families and the business.
Security • Compassion • Rewards • Recognition • Environment
Open, Inviting and Eager to Listen
We are committed to a culture of active involvement, which provides our people, customers and society the opportunity to add value to the way we work.
Supportive • Authentic • Transparent • Sharing • Openness • Humility • Respect
Part of the Albatha Group

Albatha Holding LLC
Diversity, Strength and Value
The Albatha Group is comprised of over 25 autonomous companies specializing in sectors as diverse as automotive, healthcare, manufacturing, engineering, electronics, FMCG, food and real estate.
Albatha conducts business throughout the Middle East and North Africa, with a distribution network expanding to the sub-continent and Europe. This diversity is reflected in its workforce of over 7,000 people from across the globe, providing a vast pool of expertise with local knowledge.
The Group represents and partners with over 200 international corporations, catering to their business and branding needs in the most professional and effective manner. It also produces international brands on behalf of its partners, as well as creating its own brands.
Proud to be one of the oldest and largest private business holdings in the UAE, Albatha has championed good business practices for over 50 years. The company is focused on becoming a pioneering multinational corporation, earning respect for its commitment to improving existing operations, implementing a bold growth strategy and living its values.
Albatha Engineering Group
Contracting, Supply & Installation of Engineering Products and Services
Construction is one of the most important sectors in the United Arab Emirates. The development of the country's infrastructure, properties and facilities for its growing population has been one of the major areas of services required.
Albatha Engineering Group has been a leader in this sector for over 40 years, providing a comprehensive range of outstanding expertise, products and services. This includes mechanical and electrical contracting, surveying, fire protection and facilities management. Additionally, we supply high-grade industrial chemicals and serve as the sole agents in the UAE for some of the world's leading lighting, electrical and engineering equipment.
Founded
Tecon starts in the United Arab Emirates as a local electrical company in 1975. Since then, its reputation for service, safety and quality has grown immensely - making it one of the region's largest and most respected specialized engineering solution providers.
Partnership with Eaton
In a significant development for Tecon, the year 1990 marks a milestone moment as the company forms a strategic partnership with Eaton. This collaboration brings together two powerhouses in their respective fields, with the shared goal of delivering cutting-edge solutions and ensuring the safety and well-being of individuals and organizations.
Exclusive Partnership with A.N Wallis
In 2014, Tecon's Power Division forms a partnership with A.N Wallis, a renowned brand in the field of electrical grounding and lightning protection solutions. This alliance brings together the expertise and capabilities of two industry leaders, with the common objective of delivering high-quality products and services in the electrical infrastructure sector.
Dubai Quality Appreciation Award
Winner of 2015 cycle for applying and meeting the criteria prescribed in the Dubai Quality Award model of excellence and also for adopting a culture of continuous improvement in the organisation.
A wider range of engineering solutions
The year 2017 marks a historic chapter for the company - Albatha Holding integrates six companies into Tecon SES to launch a new platform, offering a wider range of specialized engineering solutions. These six companies are Geco Engineering, Geoscope, Spectra, Geco Chemicals, Geco Chemical Oil & Gas Field Services and Geco Ind.Packing LLC (GIPL).
Digital & Smart Cities Launches
Tecon's scope has broadened to cover: Building and Industrial Solutions, Digital and Smart Cities, Services, Geosynthetics and Chemicals. The company's diversification of offerings allows it to cater to several sectors including Commercial Construction, Oil and Gas, Industrial and Marine. Tecon will become the digital enabler in the industry leading the way into Industry 4.0, IOT and Energy Optimization with the newly established business unit "Digital and Smart Cities."